Build A Custom Website That Speaks For You
AN Global Tech is a full-stack web development start-up company, that customizes technology for market leaders. We offer software development, web development, mobile application development, and much more. We have extensive experience in providing IT solutions for businesses that are looking to grow their customer base. We do more than just web-build. We build brands.
We're not just a web development company. We're your one stop solution for all things technology. Not just because we do website design and development, but because we also provide you with consultation and post-launch support, and all the services you need to keep your business running smoothly.
Let Us Be Your First Choice
You don't have to choose between your business and your user's needs. We help you build a site that's tailored to the way your customers want to engage with you. With a cutting-edge strategy, we start from the ground up. From design to development, deploying on all devices, and maintenance, we work with you every step of the way.

When it comes to web development, we don't just offer modern web technologies, but also the latest in mobile-first design thinking. From start to finish, we focus on what truly matters: delivering an experience that will transform your business and keep your customers coming back for more.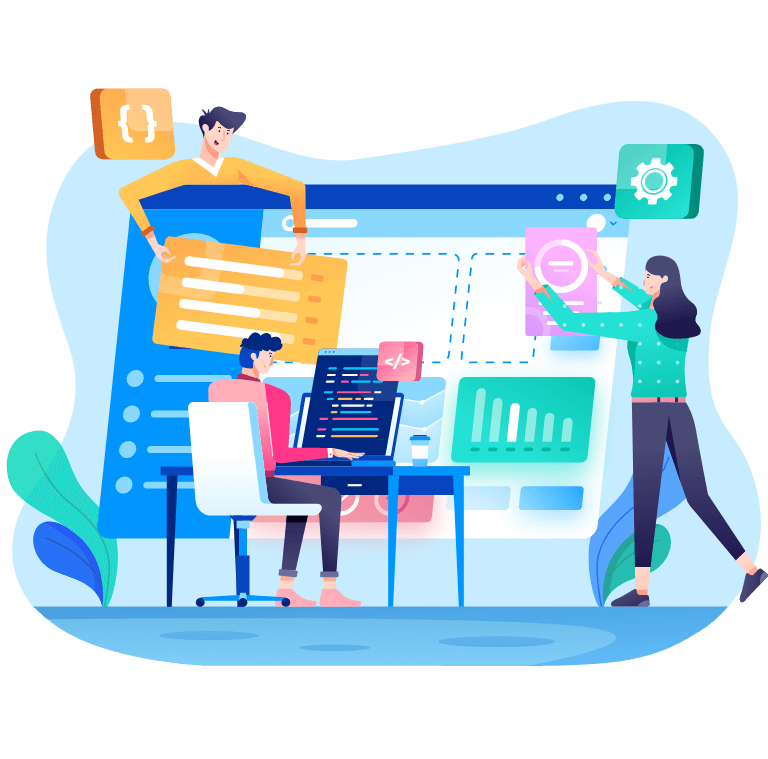 Technology That We Serve
Whether you need a website, eCommerce website, or custom web application, we've got you covered! We work on different kinds of latest web technology that will help you grow your business. Our team is available to help with your unique needs.
Plan to Start a Project
Our Experts Ready to Help You